DW: What experiences have led RTL and other German media to launch the initiative "Verfolgen statt nur Löschen" (in German for "prosecute instead of just suppress") to counter hate speech online?
Meike Koch: After the so-called refugee crisis in 2016, there has been a sharp increase in hate speech online, and especially on social media. Many media companies have responded by removing these hateful comments, and some have also turned off all commenting on their websites in order to avoid such comments.
From our point of view, this was a legitimate but also an unsatisfactory result. On the one hand, we value the exchange we can have with our audience and appreciate their involvement. But on the other hand, the perpetrators of hate speech are not prosecuted. When we tried to report criminal acts to authorities, we encountered various jurisdictional issues as well as online crime reporting issues: we had to send our reports by letter with copies of screenshots, indicating a "scene". of crime ".
In 2017, we then set up a task force to improve procedures for reporting hate crimes online and to combat illegal comments more effectively. As part of this fruitful cooperation, we were able to set up unique contact persons and a specific reporting channel for media partners.
Without fearing the consequences, extremists attack online journalists both collectively and individually, often accusing them of colluding with governments to spread lies
How does this strategy concretely help journalists in their daily work?
The ultimate goal would be that the comment sections are not filled with hate speech but where a constructive dialogue with users is possible and where journalists are no longer verbally assaulted by email and direct messages. From our point of view, we have to fight the cause and not just the symptoms.
We generally aim to prevent hateful comments and create an open and open exchange where we can freely interact with our audience. In 2021, we further broadened the focus of the project to include the ability to report hatred and agitation against journalists to authorities. Defamation or insults sent by e-mail and direct message can now also be reported to the headquarters of the Cybercrime Division of the State of North Rhine-Westphalia (ZAC NRW).
Perpetrators of hate crimes must accept the consequences and take responsibility for their actions and statements online.
Can you give examples of how trolls or haters have been prosecuted?
In total, nearly 1,000 hate crime publications from all participants in the initiative were reported and nearly 650 pre-trial proceedings were initiated. There have been several convictions; among other things, a six-month prison sentence for a criminal complaint for incitement against the people.
An author with no criminal record received an 11-month suspended sentence with a fine of 1,500 euros. However, criminal charges do not solve the problem, there must be a radical overhaul that establishes that the Internet is not exempt from the law.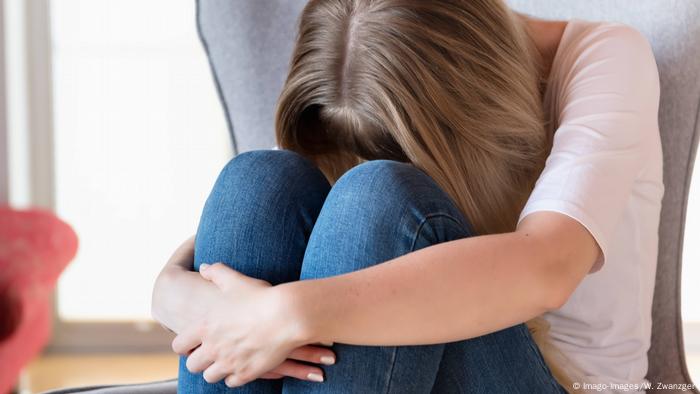 Victims of hate speech can suffer from mental health problems; some journalists have even abandoned their careers in response to defamatory campaigns directed against them
Would you say that media professionals have gained security and freedom in their reporting as a result of the initiative?
Through continued media coverage of the project as well as related events, we want to bring more attention to the topic and educate the general public. In this endeavor, we must stress that it is not a question of restricting freedom of expression but only of criminal offenses.
We are convinced that the realization that social platforms and the Internet in general do not represent a legal vacuum; there is a threat of penalties for online criminal actions. We believe this will bring long-term success to the general prevention of these hate crimes.
"Verfolgen statt nur Löschen" was launched within the framework of private trading companies. Does this mean that the German federal and regional governments have failed when it comes to protecting journalists?
We believe that a multi-level approach is needed to tackle this complex problem. We are very grateful that in North Rhine-Westphalia additional judicial human resources have been allocated to this. Through the joint efforts and cooperation of the prosecution, media authorities and the media industry, we are raising awareness and improving understanding of offenders as well as the general public.
However, regarding recent developments, the safety of journalists and our work needs to be improved and supported by the security authorities and the political framework. This is of the utmost importance given that there must be independent media coverage of the upcoming general election.
There are increasing levels of aggression towards journalists, particularly during protests and during on-site reporting in general. Journalists should always be free to portray things as they unfold, especially to counter disinformation. The pandemic should not be used as an excuse to restrict the authorities' duty to inform or to deny journalists access to public places or to the protagonists.
In addition, the European Commission has announced that it will propose a recommendation on the safety of journalists in September.
The initiative is still growing. What are your goals for the near future?
The initiative is so successful that almost all other German states follow in its footsteps and create similar structures. This is a great achievement, and we look forward to taking advantage of future synergies here.
Our ultimate goal remains the general prevention of hate speech by fending off illegal comments online and creating a deterrent to potential future perpetrators through effective criminal prosecution.
Meike Koch, LL.M. is Senior Advisor for Government Affairs at Mediengruppe RTL. After studying law and completing a legal internship in New York and at the European Commission, she worked for an international business law firm and the DLR. At the same time, she obtained her Master of Laws in Media Law and Media Economics. Since 2015, she has been an employee of Mediengruppe RTL, responsible in particular for tackling the problem of hate speech.